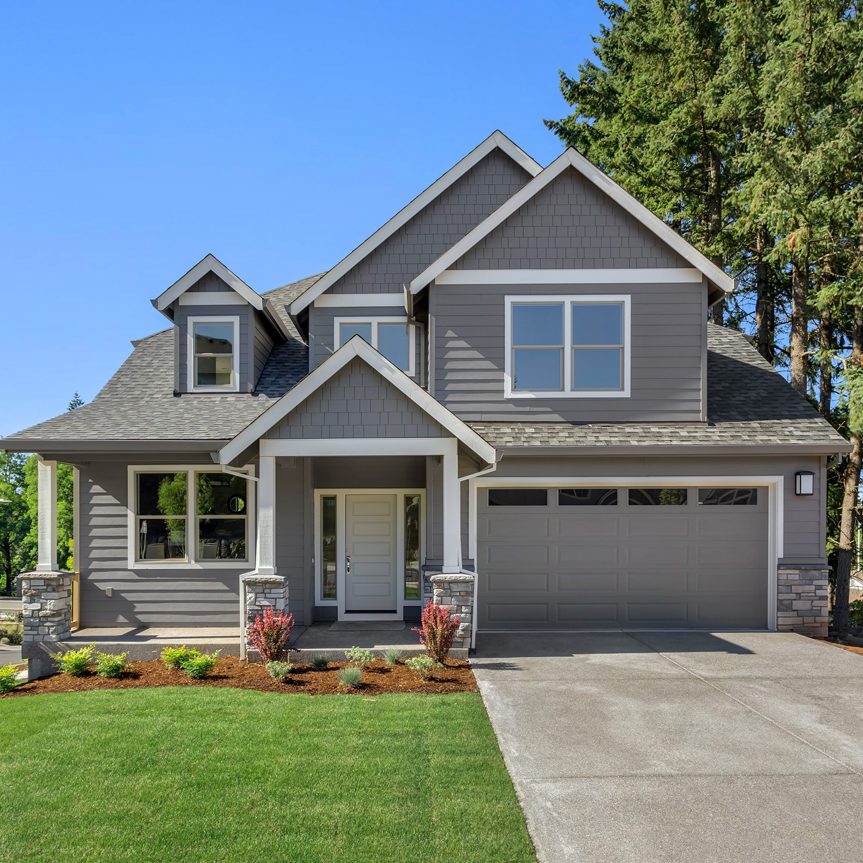 By Far, the Safest Way to Clean
Because the years of dirt and grime pile one on top of one another, pressure washing is generally regarded as the most efficient way to clean the exterior surfaces of your home. But what type of pressure is right for your home? This article will discuss the pros and cons of the soft wash technique versus traditional pressure washing when it comes to your home.
This is not power washing, this is using low pressure to apply a cleaning solution to remove mold, mildew, algae, moss & airborne contaminants such as road grime and sea breeze (salt & sand). This is the most thorough and safest cleaning method available today.
1. Gentler on the house exterior so as to not strip or ruin paint, wood, or vinyl.
2. Soft washes use special mixes of soap and other ingredients with lower water pressure to get the job done without the often damaging
high pressures from pressure washing.
3. Better for home use because the low pressure and soaps will effectively clean without ruining the surface.
4. Have you ever seen a driveway that was pressure washed and at the time it looked fantastic but a month or two later you started to see zebra marks on it. (we have a fix for this so the concrete won't have zebra marks) This is caused by the human hand not being perfect and not removing all of the deep down dirt. It basically only removed the surface dirt. This is the same with all surfaces including vinyl and decking. The soft wash system on all surfaces will take care of all of those deep down dirt deposits and you can feel comfortable that this is the BEST way of cleaning any surface that you may need cleaned.
1. Good for getting really harsh stains and other muck off of concrete and other hard surfaces. It can destroy the siding on your home.
2. High pressure water can penetrate the smallest cracks and crevices to expunge dirt but can pop window seals and push moisture in between panels if used on your home.
3. Better suited for industrial type settings and concrete cleaning as they can generally handle higher water pressures.
In general, when people plan to pressure wash their home it is because they want to thoroughly rid the exterior of their house of the mildews and other filth that can build up. At Pressure Pro Power Washing we have been helping homeowners in Crossville do just that since 2009. Getting your house power washed can help increase your home's curb appeal. We utilize a soft washing technique that cleans your house without any risk of damage and our special house wash will kill mold and expunge dirt leaving your house as clean as if it was new.
Safe on Stucco, Dryvit, Vinyl, Aluminum, EIFS, Brick, Stone and others Decks – Trex and other synthetic or composite decking materials.
This method is recommended by the Asphalt Roofing Manufactures Association (ARMA) to remove moss, lichen, black streaks or stains on a roof and will not  void warranties.
We all enjoy looking at beautiful homes. One of the easiest and inexpensive ways to maximize that charm, is to clean everything from the roof to the road utilizing Soft Washing Techniques.
Cleaner properties are more inviting, sell faster for more money & increase the value of the entire community.
Soft Wash LOW Pressure Cleaning Methods combined with the highest quality cleaning solutions, enable us to provide your property with a maximum level of cleanliness & curb appeal.
Ready For a Professional
Clean With Soft Wash?
We Strive to Leave Your World Cleaner Than We Found It!